Brood Newsboy Cap
A structured cut-and-sew snap cap made with mixed fabrics.
---
How-to Measure
Step 1: Find a cloth measuring tape or a length of string long enough that it can be wrapped around the circumference of your head.
Step 2: Looking in a mirror, begin measuring by wrapping the string or cloth tape around your head where a hat would comfortably sit. We suggest measuring about an inch above the brow, a finger width distance above the ear and across the most prominent point of the back of your head.
Step 3: Mark the point where the two ends of the string or tape join together. If using a string, lay flat against a measuring tape to get your measurement in inches or centimeters.
Step 4: Be sure to measure twice for accuracy and review our sizing chart to select the size that will best suit you. If you are between sizes, we recommend sizing up.
The Brood Snap Cap is one of our flagship silhouettes featuring a short front brim and custom liner. Refined with signature Brixton fabrics and a metal crest pin, you can bring storied style to everyday with this statement maker.
95% polyester 5% wool
Metal crest pin
Custom Brixton liner
Shipping & Processing
Once an order has been submitted, a confirmation email will be sent to the email address provided with your order. To cancel an order, please immediately reply to the confirmation email or call our Customer Service department at +61 2 9666 9822. We cannot guarantee that cancellation will be possible.
Once an order has been submitted, its contents cannot be modified. Please be sure to input the correct address, email, payment method, and item selections. We cannot change the colors, styles or sizes of your selections once the order has been confirmed.
Please allow 1-3 business days (excludes Saturdays & Sundays) for Ground delivery orders to be processed before shipping. Once your order has been processed and shipped, a confirmation email with tracking information will be sent to the email address provided.
Regular Brixton order fulfillment hours are Mon to Fri, 7 am to 5 pm UTC/GMT. We ship from our distribution center in Botany NSW 2019, Australia. Any orders placed on the weekend or during holidays will begin processing on the next business day.
Read More
Returns & Exchanges
Returns
We accept unworn, unused merchandise purchased from the Brixton website in its original packaging with tags included for a refund of the product. Original shipping charges are non-refundable. Although Brixton covers the return shipping charges, there is a $5 restocking fee on each order returned. You have 30 days from the ship date to return your goods. If your return is received after 30 days from the date of delivery a store credit will be issued. If your product was received damaged due to shipping or manufacturing, please call or email our team for assistance.
NOTE: Any product that is marked down in our SALE section(s) is not eligible for any refund or exchange. All sales are final.
All Mask Sales Final – No Refunds Or Exchanges
Please allow 5-20 days for your return to process. Returns are credited to the same card or PayPal account used to make your purchase. We'll send you an email when our team has processed your refund so you know the funds are on the way.
A return form is included with every package along with a packing slip and pre-paid shipping label. If you no longer have these items, please contact us by emailing ausinfo@brixton.com or calling +61 2 9666 9822 during regular business hours, 9 am to 5 pm UTC/GMT, Mon-Fri.
Exchanges & Gift Returns
Exchanges are not available for online purchases. If a different size or color is desired, simply return the original item(s) for a full refund and place a new order for the item(s) you'd like.
Read More
Customer Reviews
11/30/2023
Alex R.

Canada
Brood snap cap
Fast service and the cap looks to be quality. Size is good circumference wise but should be deeper in order to fit lower on the head.
11/21/2023
Jeffrey M.

Canada
11/11/2023
Martin G.

United States
I recommend this product
Killer hat
Overall a great fitting and looking hat, perfect for fall weather looks.
10/28/2023
Anonymous

France
I recommend this product
Perfect
Very nice! My wife love me with it! Thank's a lot!
09/02/2023
Michael P.

Canada
Great hat for the price!
Love ordering from Brixton. Great stuff and delivers quickly with quality products.
06/30/2023
Anonymous

United States
I recommend this product
really nice.
This ht is really nice. Quality is excellent and fits like a glove. Trust me on this one.
05/02/2023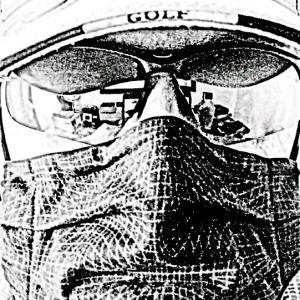 BJ
Brian J.

Canada
The Cap I've Always Wanted
I wore a Kangol Spitfire for years. I am MUCH happier now. Thanks Brixton!
04/28/2023
Martin D.

Australia
I recommend this product
Too tight
I have alot of hats n caps brixton as with most others are not true to size my jonesing fordora and this new cap are just that lil bit tight which is annoying ive got a big apple cap coming than im over this fetish
03/23/2023
J P.

United States
I recommend this product
J. Price
Very satified with fit/quality/and fabric. This is my second hat of this design (differnt color).
01/02/2023
Lejla R.

Germany
I recommend this product
Too small for his head
Actually this hat feels so expensiv and beautiful with the elegant logo and the red fitting. Unfortunately I missguessed my boyfriends headsize, will order a new one after sending that one back
11/08/2022
Stephen M.

Canada
Brood Snap Cap
I was hesitant purchasing online, but upon receiving my cap. The fit, comfort, product quality was all great. I highly recommend Brixton caps, be sure to measure head size properly to match with sizing chart and you won't be disappointed.
08/03/2022
Raimo T.

Finland
I like it
Hat is very stylish and high quality. Worth of the money.
01/07/2022
Matt M.

Canada
Classic
Great fit, great style. Perfect hat.
12/07/2021
Thiago M.

Ireland
Great cap
Best flat cap I've ever seen in my life. Comfort, good materials and style are the signature of the brand.
12/07/2021
Joni N.

Finland
Material
It s a nice cap… but acrylic its not very nice material. Although price is quite low. Maybe you should make the same cap of wool?
07/01/2021
Nick F.

Australia
Great cap, Great service
Service was 5 star, fast and transparent. Cap fits perfectly and it's super comfy! Well done Brixton.